THE FOUR TYPES OF GLUTEN-FREE LIVING
If I were to hear you say, "I'm gluten-free," or "I'm going gluten-free" you may think the news would spur me to do a happy dance.
Not so fast, Tonto….
Before any dancing takes place, I'd have to ask, "What does gluten-free mean to you?"
There are as many answers to that question as there are people on this planet. To simplify, I've defined four basic categories or stages of going gluten-free.
To you, does going gluten-free mean: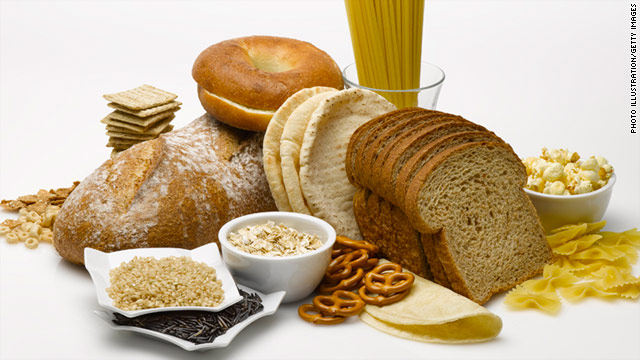 1)      I'm switching my regular breads, pastas, cereals, wraps, cookies, brownies, cakes, pancakes, waffles, chips, crackers, baked snacks, etc. to gluten-free breads, pastas, cereals, wraps, cookies, brownies, cakes, pancakes, waffles, chips, crackers, baked snacks, etc. And, by the way, I rarely eat fresh, live foods (although I tell others that I do).
See a pattern here?
(I refer to packed gluten-free foods as Bridge Foods as they can help in the transition from a typical diet to a gluten-free diet. More on what I call Bridge Foods HERE.)
2)      I don't eat as much gluten containing foods as I used to, but I wouldn't know what to eat if I didn't have bread, pasta, crackers, etc. (gluten-free or not) in my regular diet. I probably eat "regular" foods and Bridge Foods in equal measure. I do consume a few veggies and fruits here and there.
3)      I'm incorporating more veggies and "living foods" into my diet and relying less on packaged Bridge Foods. I eat healthy sources of proteins and fats as well as some fruits.
4)      I live gluten-free by not consuming foods that contain gluten. Bridge foods hold little or no interest for me. I eat mostly fresh veggies, healthy proteins and fats, an some fruits – especially berries. I avoid grains in general.
What stage are you in? What do the above stages make you think of? Do some make you smile while others make you feel angry or threatened? Don't worry! There's no right or wrong. Here are a few things to consider:
— While these stages can progress from one to the next naturally, don't put expectations on yourself that you have to "achieve" Stage 4 in order to be healthy. There's no judgment here. Depending on your particular health challenges, Stage 4 isn't "better" than Stage 3. The latter stages may achieve greater health benefits than the earlier ones, but they're all part of the process.
— Being "in the process" is more important than not starting the process at all.
— Be kind to yourself while in transition. Be patient. It's a constant process … not one with a definitive end.
— And an additional note on Bridge Foods: You probably already know this, but there's no magic solution. Just because a box or package declares it to be "Gluten-Free" does NOT mean it's a health food. While gluten may be removed, other ingredients are added to compensate. It may be equally harmful – just in different ways. Read labels. While there are wonderfully healthy gluten-free foods out there, many are far from it. Remember the fat-free fad? While fat was pulled out — sugar and chemical additives poured in. Again, there's no magic solution.
Are you ready to go gluten-free? What stage are you in? Let me know so I can start practicing my happy dance!